BMW M6 Convertible car review and wallpapers gallery
The world-famous M division of BMW, has applied its tuning skills to the 6 Series convertible to create the M6 Cabriolet.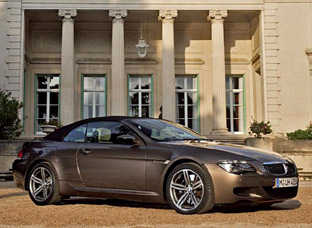 Powered by the same award winning, 5.0 litre, V10 engine found in the BMW M6 coupe, the 2007 BMW M6 convertible has 507 horsepower @ 7,750 rpm, and 383 ft-lbs of torque @ 6,100 rpm. This gives the M6 convertible a 0-60 mph time of 4.8 seconds and an electronically limited top speed of 155 mph.